Back out of volunteer commitment
What happens when we sign up for a volunteer account, and we have a change of plans? Don't worry, VolunteerMark gives you the option of rescinding your volunteer commitments. Allowing organizations to mitigate the problem of no-shows, also giving organizations enough time to find a replacement volunteer.
We help you keep good faith with the organization from which you've rescinded your request to volunteer. Requiring a short reason to be completed before backing out of the volunteer commitment. To back out of a volunteer commitment, follow these quick steps:
Go to "My Volunteer Dashboard." and scroll down to the calendar section of that page. Select the event you would like to back out of.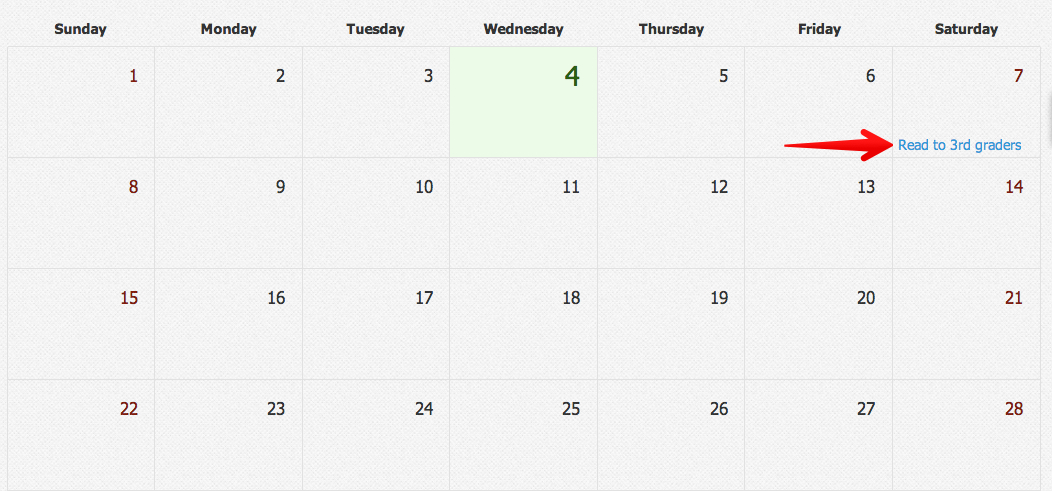 Opportunities will appear in the calendar portion if they are fixed or one time event positions, appearing at its designated date or dates. Once you select the opportunity you would like to rescind, a pop up menu will appear. Select the X symbol on the far right hand side of the pop up menu.

You may also cancel commitments for flexible volunteer opportunities. At the bottom of your "My Volunteer Dashboard" page there are flexible volunteer postions that you have signed up for. Just like fixed, and one time events, select the X on the right hand side to back out of that specific volunteer opportunity.

In any schedule type, selecting the X symbol makes a pop up window appear in the center of your screen. Allowing you to offer small message with your reason for cancelling your commitment to that specific volunteer opportunity. Requiring a reason allows for nonprofits to control the quality of their volunteer management operations, and help answer any concerns you may have.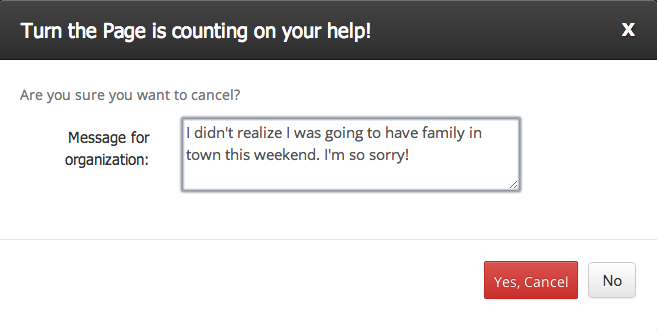 Select "Yes, Cancel" and you have officially cancelled that specific commitment.
---
Cancel Email Notifications
For those volunteers looking to seek opportunities at their own pace, VolunteerMark allows control over email notifications. Directing whether organizations can reach out to you, as a volunteer, through email.
For those looking to help at any opportunity possible, we would suggest leaving your email notifications on, allowing volunteer coordinators to reach out to you. Follow the instructions below to learn how to control your email notifications.

Within your account settings dashboard icon go to the preferences tab to view the questions available within that tab. The first question is, "Would you like to receive information about new volunteer opportunities periodically via email?" Select "No" to cancel these email notifications.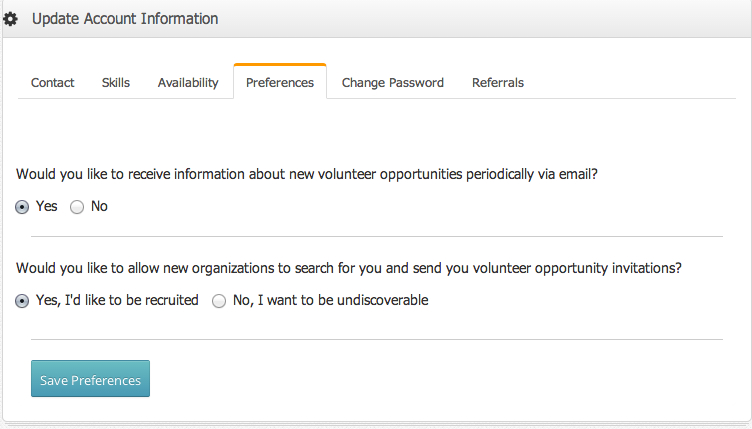 Share this article with your team and friends