View service hour certificate
After you log your service hours, and they are approved, the hours completed are automatically recorded within a service certificate. Allowing you to download certifiable volunteer profile information. This is a wonderful tool for students who need service hours, court ordered community service, and even business people involved in corporate social responsibility programs. Follow these quick steps to see how to get your service certificate.
Step 1: Look to the right side of "My Volunteer Dashboard" and notice the "Service Certificate." Select view, and a pop up window will come up.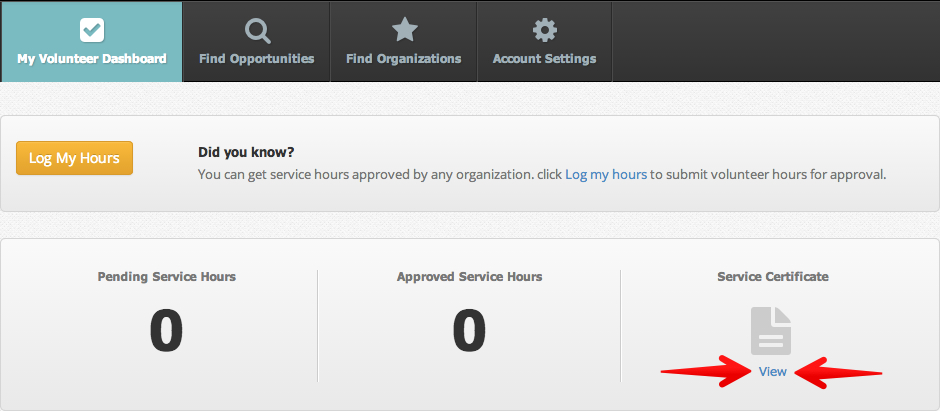 Step 2: When you select view, a certificate enhancement will come up. Allowing you to specify a date range and organization of preference. If you simply select get certificate, an all encompassing certificate of your volunteering will be generated on a separate page. The certificate enhancement gives you the option to show a volunteering with a specific date range, or the volunteering done at one specific organization.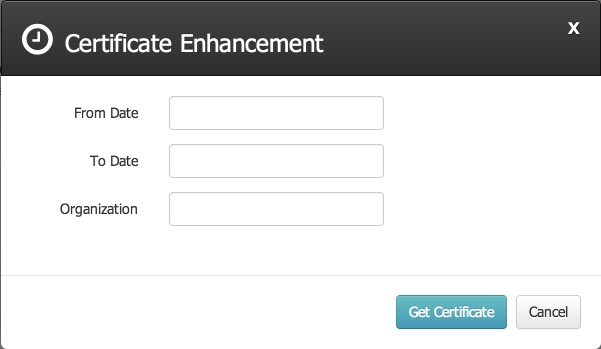 Step 3: Upon selecting "Get Certificate" a certificate will appear in a separate window. Specifying total number of volunteer hours as well as listing each opportunity, the organization involved, and number of hours volunteered. We provide a QR code to prevent forgery, and further validate the certificate. You may print, download, or send link to those governing the validation of your volunteer hours.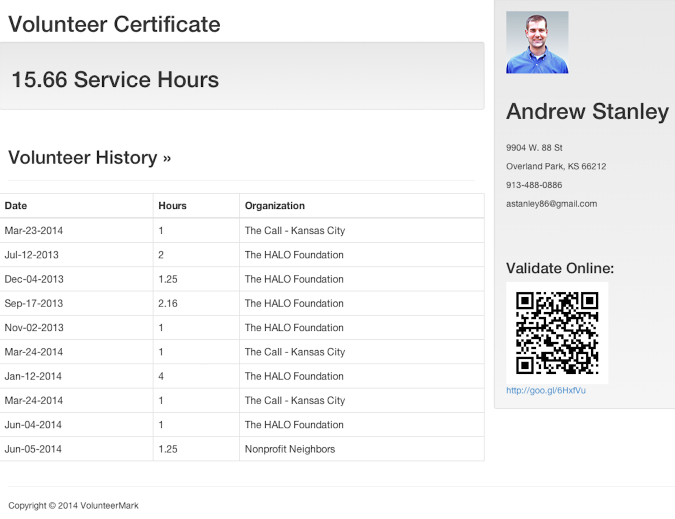 Share this article with your team and friends