Complete profile
By registering for a volunteer account with VolunteerMark you can now find volunteer opportunities in your area, and also make yourself visible to area nonprofits looking for help. By creating a robust profile, specifying your skillset and causes of interest, you may find quality organizations and opportunities to volunteer for within the click of a button.
Check out the video below to see how to create and complete a volunteer profile with VolunteerMark!
Dive in!
Following these steps will help you find the perfect organization and volunteer opportunity!
Causes help recommend you to nonprofits with matching causes. Whether you deeply care about youth education, health & wellness, or even animals; we have a nonprofit for you!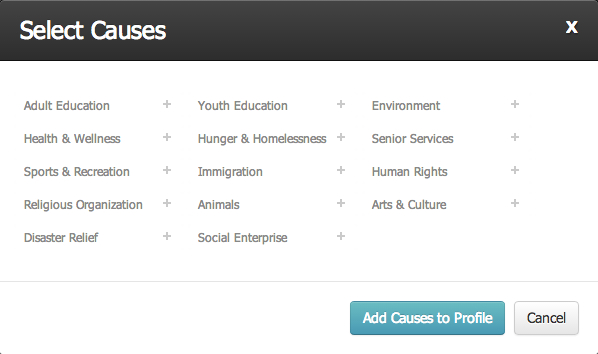 Skills are activities and talents specific to you that can help nonprofits get a good idea about what opportunities you are best suited for. Examples include cooking, event planning, and data entry.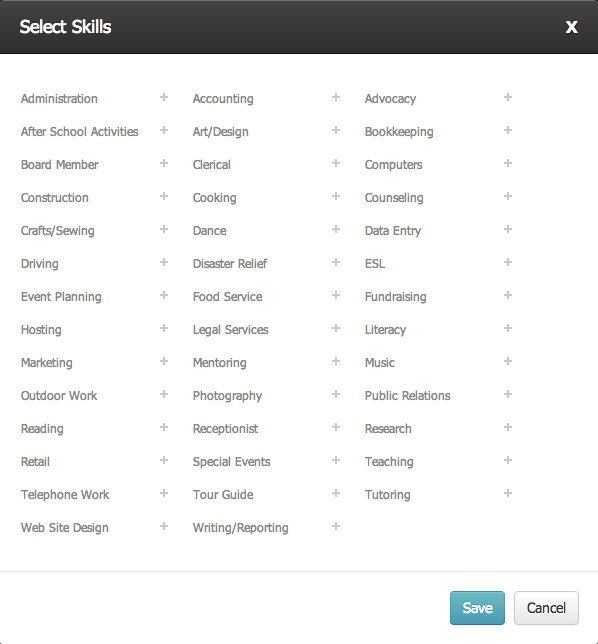 Share this article with your team and friends