Corporate Social Responsibility
It's no secret that to be successful, businesses need to build relationships with the people they serve, employ and represent. Thus, one of the foremost goals for any type of organization is to find ways to better connect with their local communities. What better way to do that than by actually investing into the communities themselves?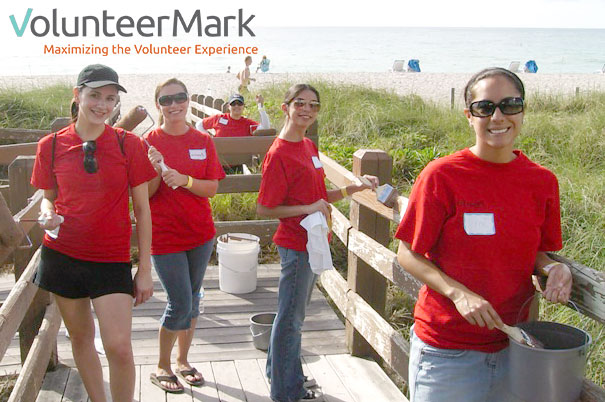 Through grants, scholarships and volunteer service, major corporations like Cerner, BSNF and many others have developed lasting partnerships with their cities and beyond. Through corporate social responsibility, businesses are giving back to those that need it. Therefore, with community outreach being apart of VolunteerMark's core values, the volunteer management software company has decided to put a renewed effort into helping develop these partnerships between corporations and communities.
With our newly launched corporate social responsibility program, 'Getting Corporate', VolunteerMark will actively focus on matching up area businesses wanting to help with charitable organizations that need it. From management software to marketing platforms to community service endeavors, the 'Getting Corporate' program will facilitate area partnerships between the for-profit and nonprofit sectors. The hope is that through this combined effort, we will be able to produce greater philanthropic impact and involvement in our communities at large.
| Benefits for Corporations: | Benefits for Nonprofits: |
| --- | --- |
| Enhanced corporate visibility | Volunteer management software and digital solution |
| Increased digital outreach | Corporate sponsorship |
| Consistent community involvement | Enhanced branding opportunities |
| Coworker morale and staff-building opportunities | Increased community involvement |
| VolunteerMark promotions | VolunteerMark promotions |
Apply now
If you own a business, or want to request more information for your current employer, contact us now: