The Future of Volunteer Management is Here!
It's never been so easy to run an efficient volunteer program. With our innovative software, engaging your volunteers becomes clear, concise and nearly effortless.
Get Started

Create Account
Describe about your organization and provide the logo. Create a program/department to start running your Volunteer Program efficiently.

Schedule Opportunities
You can create schedules as one-time, fixed-schedule and flexible based on your need. Describe your need by using our simple signup creation tool

Manage Volunteer Relationships
Import Volunteers with our easy to use import utility and simple template. Nurture your Volunteers with ease. Our communication tools will help you take the relationships to next level.
Scheduling made easy with online signups
Efficiently manage one-time, flexible and fixed schedule shifts for a multitude of volunteers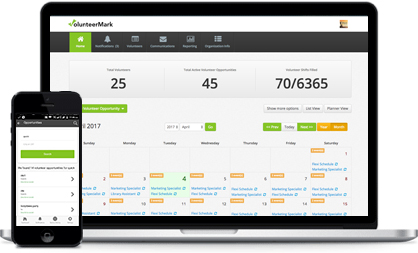 Trusted by nonprofits locally and internationally