Easy software for scheduling, communicating and reporting
Communicate with group email and text messages.
Full control over time-saving communication tools through one state-of-the-art system.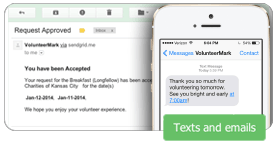 ---
Scheduling made easy with online signups.
Efficiently manage one-time, flexible and fixed schedule shifts for a multitude of volunteers.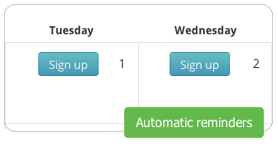 ---
Report real-time volunteer data and statistics.
Quick access to complete visual charts and figures for annual reports and grant applications.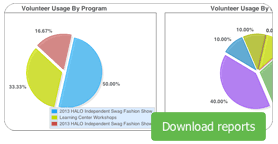 ---